Who are we ?
Our history, our values
The "Association du Diaconat Protestant de Nantes" was founded in June 1906 and acknowledged of public utility the same year, in December. The association manages "la Brise de Mer" at Saint Michel Chef Chef.
"Its calling is to offer welcome and assistance to people in need, in a discriminating situation or with low income, without making any difference of origin or religion." (extract of the statuses)
In Nantes, the "Diaconat" supplies food to almost 150 families. It also organizes lessons of French as a foreign language, offers some accomodations and a punctual financial support.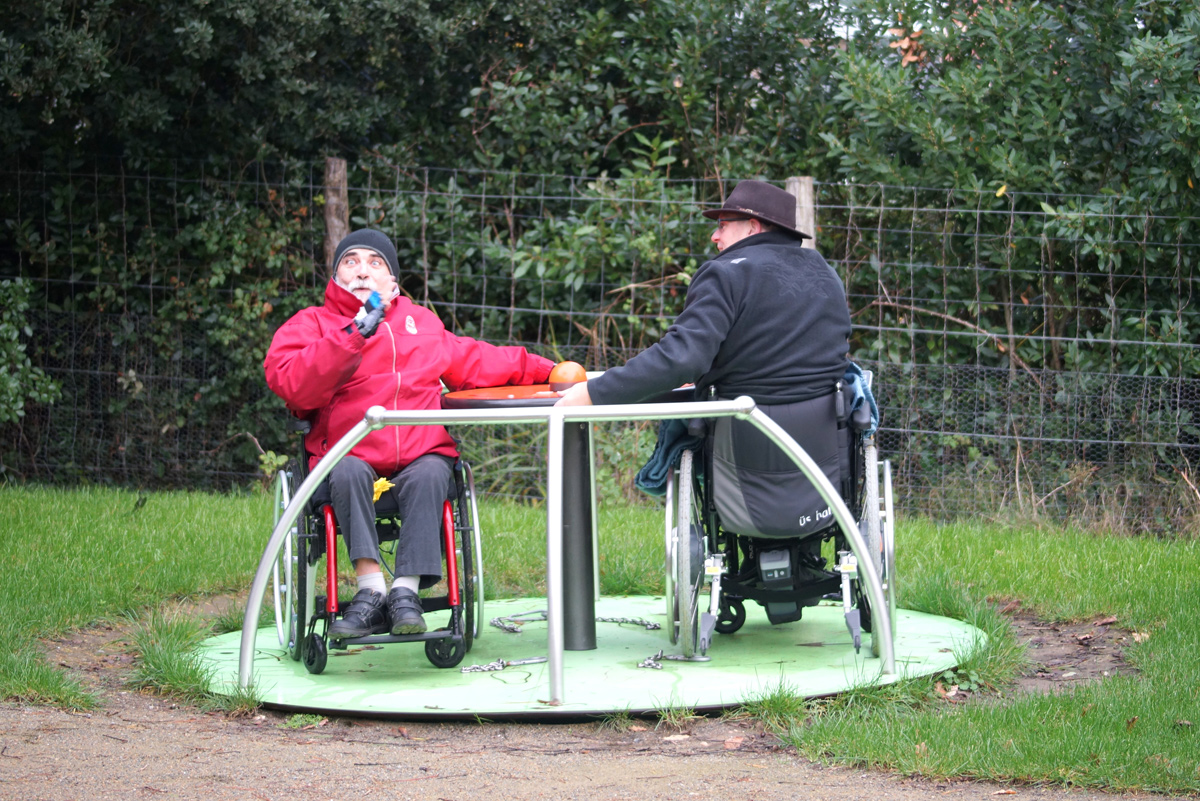 The accessibility
"La Brise de Mer" is a holiday place where personalized accompaniement, inclusion and adaptability of buildings are the main goals. The site provides to the needs of everybody but far from the medicalized environment : everybody can enjoy a charming, relaxing and colourful stay!
From the first contact, everyone feels welcomed and creates a "customized" stay. When a disability is mentioned, we particularly care about the specific needs, in terms of equipment, accompaniement and diet.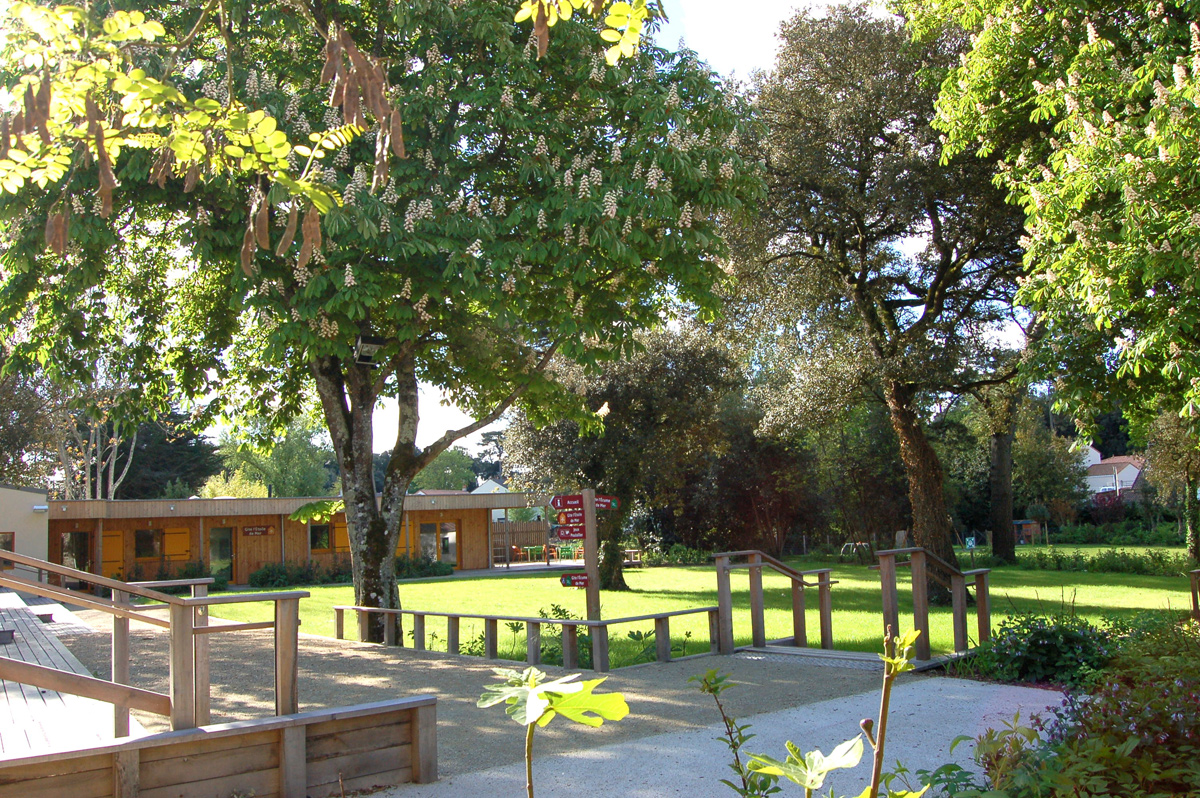 Our environmental engagement
The association wants to preserve the environment and encourages the knowledge and respect of nature, for today and the days to come.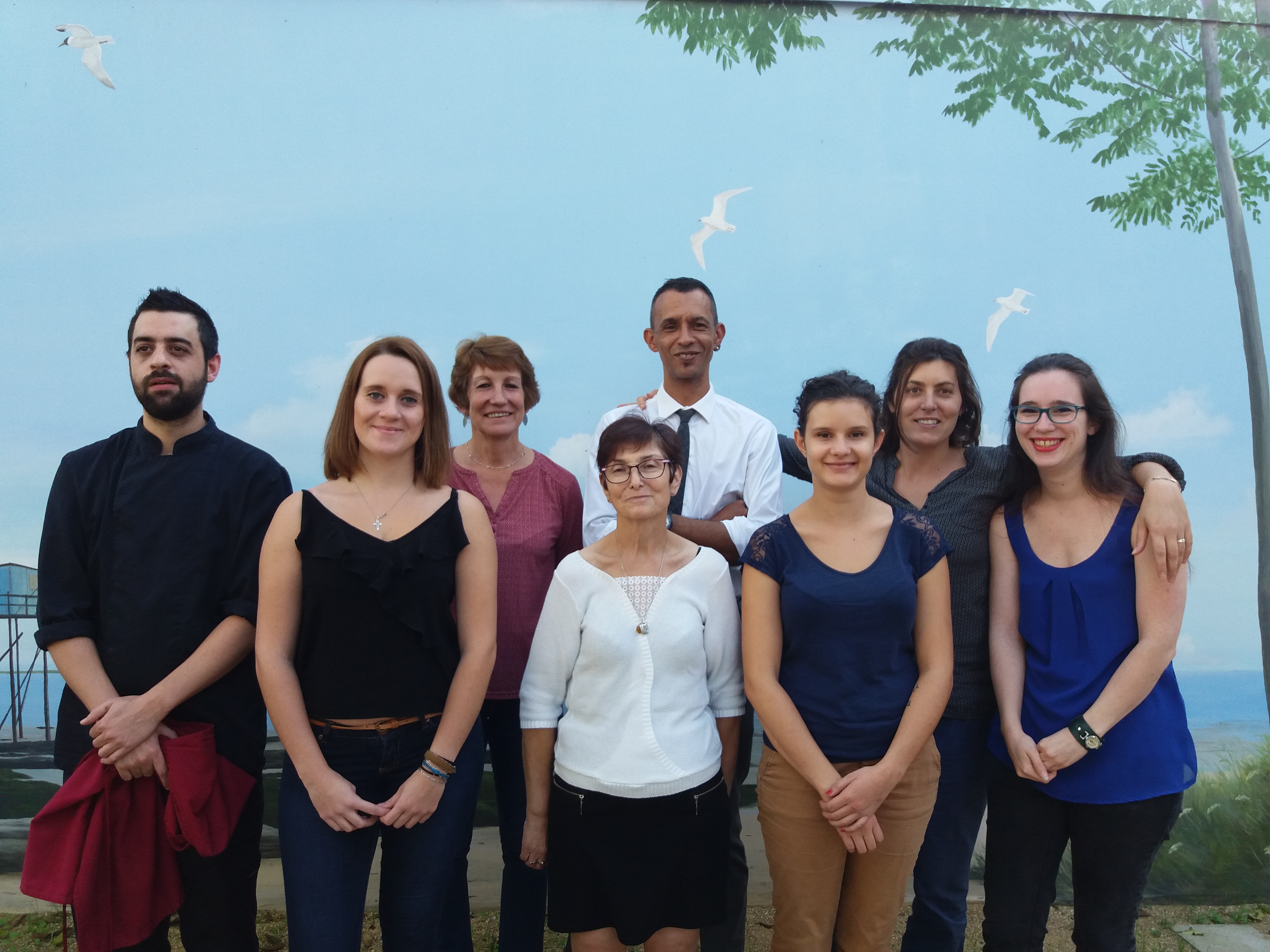 The staff
The dynamic staff of La Brise de Mer, composed of salarymen and women and volunteers, welcomes you with a smile every single day.
From left to right and from bottom to top : Thomas, Louise, Marie, Fabiola, Amélie, Martine, Eloïse and Antoine.
In order to welcome you in the best condition, we adapt to your demand, concerning accomodation and restauration. So don't hesitate to ask for information at the bottom of the page!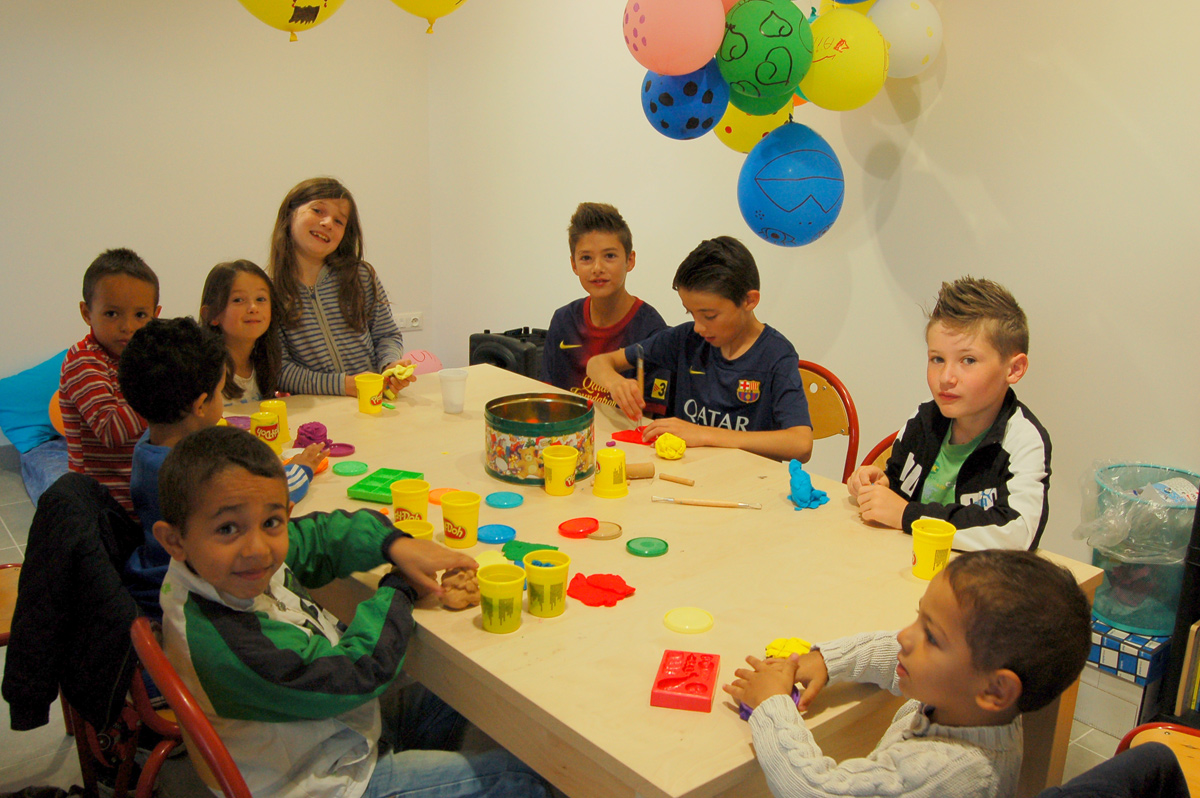 The bonuses
Here are the free equipment available at La Brise de Mer :
WiFi
TV rooms
Baby supplies (bathtub, changing table, travel cot, highchair…)
Tumble drier
Miscellaneous equipment (iron, booster seat, umbrellas, cooler bag…)
Bike garage
Board games and outdoor games on bail
Adapted outdoor structures : baby-foot, table tennis, swing)
Our 3600m² park.